Description
Service Manual for the Telefunken Model Jubilee Radio.
Contains: Service manual – schematics – part list – alignment instructions, etc.
Instant Download (PDF Format) after payment.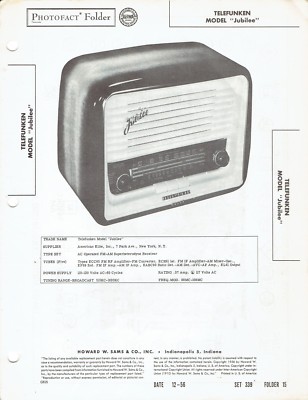 Shop: atlas-outlet
$19.99
Ends in 21d 4h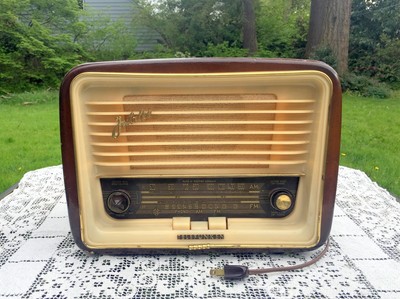 Shop: gardengategoods
$152.15
Ends in 2d 11h
Last updated on May 19, 2018 5:41 pm
---
339 total views, 1 views today
Restoration Articles. Here you can read how I restored the electronics and cabinets of many vintage radios and televisions. If you enjoy building projects, also check ...
German FM radio Jubilee. The prominent section of the Museum is dedicated to FM home radio sets built in Germany from the early fifties up to the early sixties.
telefunken concertino 53 jubilee model
TELEFUNKEN CONCERTINO 53 RARE 50TH JUBILEE MODEL FROM 1953. AVAILABLE NOW ON EBAY 2ND MAY 2012 FOR A WEEK ITEM NUMBER ...