Description
Service Manual for the Pacemaker PM20
Contains: service manual – schematics – part list – alignment instructions, etc.
Instant PDF Download after payment.
---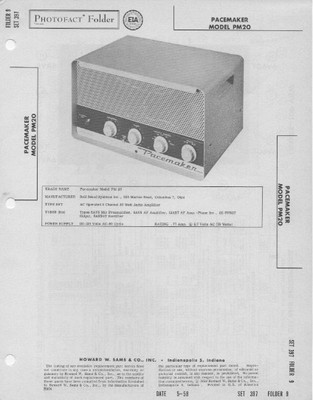 Shop: RecordPickers
$6.49
Ends in 2d 7h
697 total views, 1 views today
Restored 1961 Bell Pacemaker PM33.wmv
This is a completely restored Bell Sound Pacemaker PM33 from 1961. Played with '74 Strat through Marshall 4x12 cab.
PM33
Bell Pacemaker PM33 Hot Rodded. LTD Viper with EMG's straight into the amp.