Description
Service manual for the  radio lincoln model 6bh (fdu-18805-c) and the  mercury model 6bms (fdt-18805-d).
Contains: service manual – schematics – part list – alignment instructions, etc.
Instant PDF Download after payment.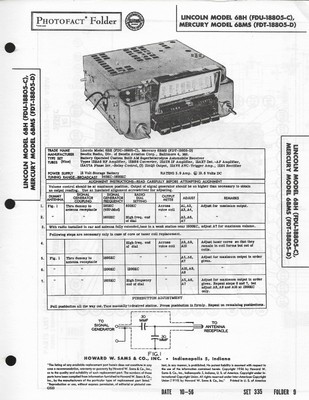 Shop: erie_books
$4.00
Ends in 2d 21h
Last updated on March 5, 2018 7:13 am
---
235 total views, 1 views today
New Tech for Classic Cars Vintage Looking Modern Radios V8TV Video
People are talking!